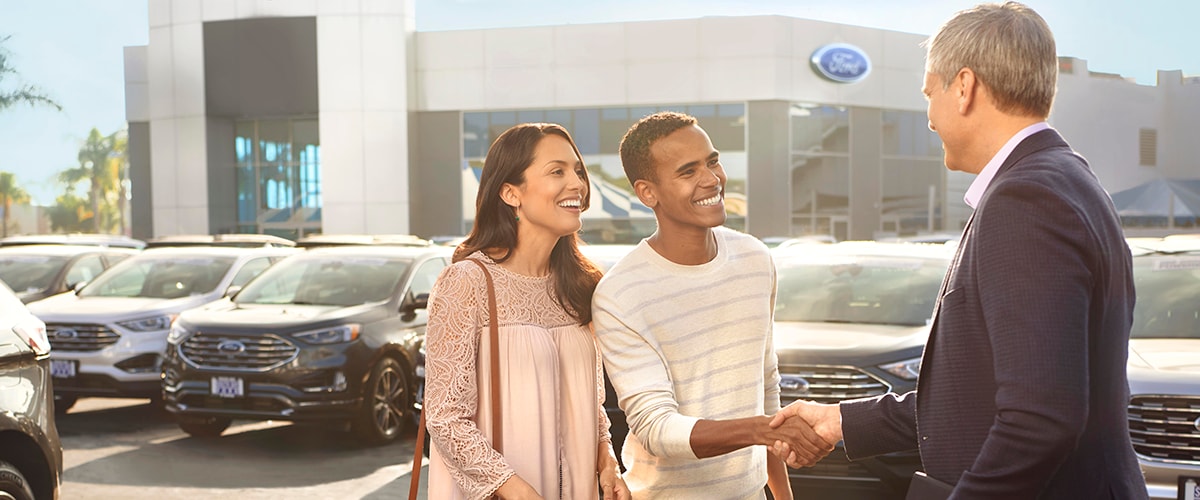 Fast and Easy Purchase
at Mullinax Ford
Buying or leasing a vehicle should be Fast and Easy! And at Mullinax we are always analyzing our processes for improvements so we can continue to deliver a great customer experience. Our huge selection and "No Hassle" Up Front Pricing are the first steps getting you into your car or truck fast and easy.

Here are the items your sales consultant will need to help keep the process moving along fast and easy!
1. Select a Vehicle in Stock
2. Send needed documents listed below so we may prepare in advance
Driver's License and current address if not on license
License for Buyer and Co-Buyer or Co-Signer
Current Registration Card
Current Insurance Card
Review down payment with Sales Consultant
3. If you have a trade:
If it has not been appraised, we need your vehicle serial #, mileage, trim level and summary of condition
If there is a payoff, we need the name of the lien holder and account #
4. Complete Credit Application in full online
Complete Credit Application here
5. Contact your salesperson if you want to secure your vehicle, a down payment is needed
6. Remember to bring with you:
Title to trade
License plate
Check book
7. If you are an A, X, Z or D Plan Buyer
We need your Pin #
X Plan Partner Buyer- We need a copy of your:

Employee ID Badge, Paystub, or Health Insurance Card.
Download Checklist