Welcome to Mullinax Ford of Central Florida
In the market for a new ride? Point your wheels toward Mullinax Ford of Central Florida and our huge inventory of new, used, and certified pre-owned vehicles. We make the buying process simple and convenient with Up Front® Pricing and No Dealer Fees.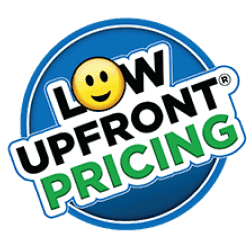 Low Up Front® Pricing
We put our best price on every vehicle - new, used and certified - so you always get a great deal, without any haggling.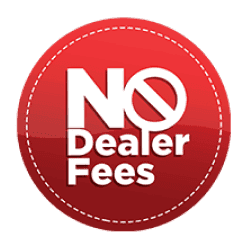 No Dealer Fees
We never charge dealer fees, unlike many of our competitors. Save an average of $900 in fees. Just add tax and tag.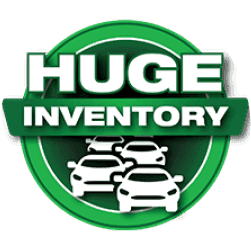 Huge Inventory
We offer a huge inventory of new Ford and certified pre-owned Ford vehicles, as well as a large selection of used cars.
Mullinax Reviews
Find out why we love our customers and why they love us!
It is nice to find a Ford dealer that doesn't try and rob you of every last penny with dealer fees. Clayton was awesome and patient assisting me with a lease buyback. Thank you Clayton and Mullinax Ford! Great experience!
Great service and honest sales people, satisfaction guaranteed or you can return your purchase within 5 days, where else can you go to get service like that?
Aramis makes the car buying process so smooth and simple. There is no pressure like many sales people. I have bought multiple cars from him and will continue to use him through the years. Thank you Aramis for your hard work. We appreciate you!
Dan and the finance team were awesome to work with. I will definitely do business with Mullinax again. Every one there was extremely helpful.
Aramis was amazing. Extremely helpful and very professional. He made the entire process of buying a truck very efficient and fast. This is my second purchase from him and will keep coming back!
Enjoy the simple process of dealing with a dealership where the price is the price and no haggling.
Ariel was so kind and informative. Very trustworthy and knowledgeable. When I come back, I'll definitely will be requesting him!!!
No pressure , good service
I bought a 2023 ford maverick xlt and sale associated SONY did a very good, very professional job to answer all my questions and fast, I will recommend it and thank you for sticking in to end.
Mullinax Ford of Central Florida is hands down the best dealership in the state. The salesman are respectful, and the management will always take care of you. Salesman Michael is the best salesman I've ever dealt with hands down. 10/10 experience.
Jesse helped out a ton. The entire experience was the best one I've had buying a vehicle.
Great dealership, good inventory, low pressure, no dealer fees. Will definitely use again.
Alan and the other members of the team were very professional and went above and beyond in order to communicate the many details that would be most useful to me. Thank you.
Professional, Passionate, and Prompt is how I would describe my experience with Mullinax Ford. From the time I walked in the door until the time I had keys in hand (2.5 hours). The 3 people that assisted me were very skilled, knowledgeable, and compassionate about their job. Anastasia, Russ, and Richy (Triple Threat)- with a humble heart, and great appreciation for their hard work and dedication to helping me get a vehicle. I THANK YOU 🙏🏾 . I would highly recommend Mullinax Ford (Apopka,FL) for your next vehicle. God Bless them and Mullinax❤️
4 star dealership. This was the best car buying experience I've ever had. Hugo our sales guy was super helpful and made it so easy . Great experience buying my daughter's first car . 😊
Easy and care free. Nice work Mullinax team
Very quick and easy process to buy car. Great people to work with.
Fantastic staff and an overall pleasant experience. We love our Stang.
Great experience all around. Kudos to Alan Bowers in sales and Cesar in finance.
I can't speak highly enough of this dealership and Jeremy S in sales. We had a fantastic experience and I've never had a salesman work so hard to ensure I got the car I wanted and the best possible deal on it. I'll be looking for him in a couple of years when it's time to trade up and telling everyone I can about how great he was to work with. Go see Jeremy!
Won't go anywhere else! Top notch for me!
Second vehicle purchased from Mullinax Ford. Kevin was fantastic and took great care of us. We highly recommend the dealership and the salesman
Pleasure dealing with a dealership that says what they meant and mean what they say
I bought a used 2013 F150 from Mullinax. Julio & Nestor were my sales associate's & they both treated my wife & I great. The sales process was quick & easy. The truck had a small oil leak when I purchased it & the service department fixed that for me no problem. Great dealership, easy & no pressure from them, I'd highly recommend Julio & Nestor. 👍🏻
Kevin F. was very professional and made me feel so comfortable (especially as a female buyer). He kept his word throughout the process of purchasing my vehicle. Mullinax as a whole, made my experience wonderful. I will definitely purchase again with Mullinax.
Visit Us
1551 East Semoran Boulevard
Apopka, FL 32703
Sales Open Today: 12 PM - 5 PM
About Mullinax Ford of Central Florida
In the market for a new ride? Point your wheels toward Mullinax Ford of Central Florida and our huge inventory of new, used and certified pre-owned vehicles.
Let us put you in the driver's seat of a new Ford F-150, Super Duty, Bronco, Explorer, Mustang or any other model that meets your needs. Our Apopka location is conveniently located for shoppers in the entire North Orlando metro area.
Mullinax Ford of Central Florida is one of the region's top dealerships because we make the buying process simple and convenient with Up Front® Pricing and no dealer fees.
After the sale, we make sure your vehicle stays in top shape. We offer service and parts departments that can handle any Ford year and model, plus our Quick Lane® facility that accommodates drivers of any vehicle who need small repairs or routine maintenance that's fast and stress-free.
Read More >