Welcome to Mullinax Ford of Central Florida
In the market for a new ride? Point your wheels toward Mullinax Ford of Central Florida and our huge inventory of new, used, and certified pre-owned vehicles. We make the buying process simple and convenient with Up Front® Pricing and No Dealer Fees.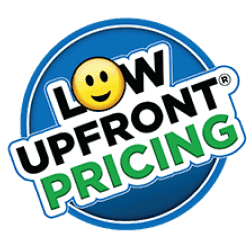 Low Upfront Pricing
We put our best price on every vehicle - new, used and certified - so you always get a great deal, without any haggling.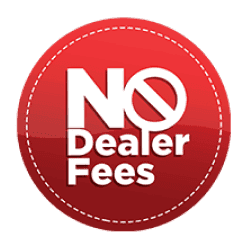 No Dealer Fees
We never charge dealer fees, unlike many of our competitors. Save an average of $800 in fees. Just add tax and tag.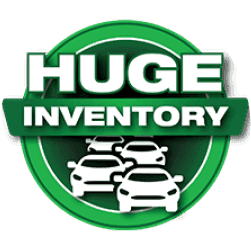 Huge Inventory
We offer a huge inventory of new Ford and certified pre-owned Ford vehicles, as well as a large selection of used cars.
Mullinax Reviews
Find out why we love our customers and why they love us!
Randy at Mullinax did a great job in helping me get my Maverick. Highly recommend.
Anastasia is beyond top notch! I would recommend her to anyone. Cesar in finance was also a pleasure to deal with! I have now purchased 3 vehicles here and will be back for the next one.
Went today to get my husband a truck when we got to the dealership they had no power but despite that they were so professional and did everything to make us comfortable and stress free thank you James Campbell, Warren and Adam you guys rock oh yea my got the 2018 Ford F150 Raptor Shelby edition I have to say he drove home with a smile from ear to ear 💕
I have purchased two vehicles in the past 2 years from Mullinax. The Salesmen (Michael S) and the GM were lovely. The only thing that would have improved the situation would have been a bit faster on the completion of paperwork but the dealership was busy so no big deal. Highly recommend as the Ford Dealership for central Florida
My husband and I recently purchased an electric vehicle from Mullinax Ford in apopka, and we were super impressed with the friendliness and service. We had Joe Light as our sales representative and he was excellent, personable and on point every step of the way, which made for a very professional experience as well as up front with every aspect of the purchase from beginning to end, he made the whole experience a pleasure. If we had to do it again we would definitely come back to Mullinax Ford in Apopka.
I had a great experience purchasing my new 2022 Ford F150 Truck. Mike was very helpful and explained everything throughout the whole process. He answered all the questions I had precisely in detail. I'm in love with my truck! Thank you, Mike, for helping me find my truck.
Dennis is a true professional and a pleasure to work with.
Our salesman,Von, was very good and of course this being our third F150 we are very pleased with the truck.
Great experience in buying a new Ford Truck. The Salesperson Sonny was AWESOME and made the process stress free. Everyone I dealt with were professional and was a pleasure to work with at Mullinax Ford in Apopka.
This was the best car deal in my life ..The saleman Augest was great and also the findance Chris I was Very happy with the process . Your dealership is the best. Thank you
Mullinax was easy to work with on my mustang order. Ford took 5 months to deliver (9/24/2022) my mustang ecoboost. Mullinax would keep me up to date on status whenever I asked. Dan was great when the vehicle arrived walking us through every step. When signing all the papers with the finance guy be aware Mullinax will ask you to sign a waiver indicating they will send some of your tax payment to the private Hope Scholarship. If you want to decline paying private schools with public tax revenue you can decline to sign it. They were good about that.
Jack Russell. Was kind and courteous. And went over everything with me when I purchased the vehicle. Jack Russell even bought me a Ford hat. Everybody was nice and opened up the front door every time we came in and out.
This was the first good experience I have ever had at a dealership. Everything was fast and efficient with no BS.
I can not say enough good things about this place. Everyone is so courteous and polite. My AC compressor went out on my car and before spending a ridiculous amount of money I called them and come to find out I had a warranty I didn't know about. They also set me up with a rental car. This place is amazing!
Very professional and courteous experience buying a new truck. They were attentive to my compressed schedule and made the purchase quick and easy. I would definitely recommend them to family for their next purchase.
Super helpful with finding the right vehicle and getting the price you deserve or the price that you're looking for into paying for a vehicle. HIGHLY recommend coming to mulinax ford they are not only helpful but super friendly.
The team over at mullinax is next to none I had an unforseen nearly unpredictable issue (that wasnt theyre fault) with my previous truck and they went above and beyond to make sure they took care of me and I certainly left there smiling. Absolutely great guys Kevin was my salesman young kid great attitude and Chris has now been my financial man twice I won't be using anyone else. Thanks again..
One of the best dealers to purchase a new vehicle from. Thanks to all of the Mullinax team.
Excellent customer service. We bought two new cars the same day. Dennis was our sales rep and did a great job! Everyone was incredibly friendly and I would definitely go back.
We found a beautiful 2013 F150 on the Mullinax web site and decided to purchase it on-line. Our salesperson, Randy McDonald was simply outstanding. He helped us through the entire on-line buying experience, organized everything and made the process flow very smoothly, including the delivery to Ocala. Ironically, we found out that Randy originally sold this truck to the original buyer who lived in Ocala. The truck lived it's entire life in Ocala. Now Randy sold the same truck again to us and the truck will once again live in Ocala. I would highly recommend Randy McDonald at Mullinax to anyone looking to purchase a new or used vehicle. You will not find a more knowledgeable, caring and understanding person to work with. Mullinax Ford is lucky to have him.
Excellent place to buy a car. Have bought and leased 10 cars there. Trustworthy and knowledgeable. Highly recommended!! Thanks to all!
Able to use rewards points, on new tire. With appointment, service in 45 minutes.
Austin was very helpful and knowledgeable.
Visit Us
1551 East Semoran Boulevard
Apopka, FL 32703
Sales Open Today: 8:30 AM - 8 PM
Service Open Today: 7:30 AM - 6 PM
Parts Open Today: 7:30 AM - 6 PM
About Mullinax Ford of Central Florida
In the market for a new ride? Point your wheels toward Mullinax Ford of Central Florida and our huge inventory of new, used and certified pre-owned vehicles.
Let us put you in the driver's seat of a new Ford F-150, Super Duty, Bronco, Explorer, Mustang or any other model that meets your needs. Our Apopka location is conveniently located for shoppers in the entire North Orlando metro area.
Mullinax Ford of Central Florida is one of the region's top dealerships because we make the buying process simple and convenient with Up Front® Pricing and no dealer fees.
After the sale, we make sure your vehicle stays in top shape. We offer service and parts departments that can handle any Ford year and model, plus our Quick Lane® facility that accommodates drivers of any vehicle who need small repairs or routine maintenance that's fast and stress-free.
Read More >