Welcome to Mullinax Ford of Central Florida
In the market for a new ride? Point your wheels toward Mullinax Ford of Central Florida and our huge inventory of new, used, and certified pre-owned vehicles. We make the buying process simple and convenient with Up Front® Pricing and No Dealer Fees.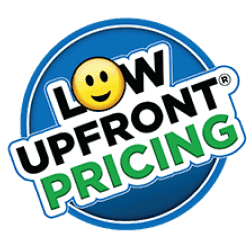 Low Upfront Pricing
We put our best price on every vehicle - new, used and certified - so you always get a great deal, without any haggling.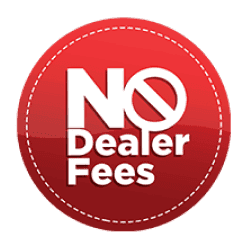 No Dealer Fees
We never charge dealer fees, unlike many of our competitors. Save an average of $800 in fees. Just add tax and tag.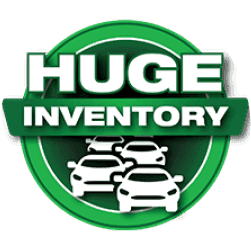 Huge Inventory
We offer a huge inventory of new Ford and certified pre-owned Ford vehicles, as well as a large selection of used cars.
Mullinax Reviews
Find out why we love our customers and why they love us!
Every staff member is knowledgeable, friendly, and helpful. Brian Serrage is an excellent sales representative. This is an excellent dealership.
Austin and the team were excellent and they handled the sale and financing of the vehicle very quick. Always a pleasure doing business with Mullinax in Apopka.
Had a wonderful car buying experience here. No haggle pricing. What you see is what you get. Great sales force. Really walked me through the process.
Purchased a 2021 F150 today. Sales staff, Allen, was knowledgeable about the vehicle and very helpful. The dealer gave us a very for good trade allowance. Overall expanse was easy and satisfying. We recommend this dealership if one is in the market for a new or used Ford.
Worked with this dealership for years, great people. Special thanks to Sean for all his help in the purchase of my new Bronco last week.
What a fantastic experience with the whole team.
Dan was exelcente in and out! 5 stars top sales!
Well, I just love that the pricing is the pricing and haggling is not required. I also love that there is no high pressure. My salesman was Sonny Permaul and he was just wonderful. Would definitely recommend him and would work with him again. The finance man was Adam and he was also wonderful. I usually hate car shopping but this was a pleasure.
Best car buying experience I've had so far. I custom ordered my car in February, and Jesse was super helpful. He was always available to me for updates. He walked me through all my costs up front from the very beginning, and this was exactly the experience I had when I picked up my new car in May. Jesse was very excited for me and it was fun to share the experience with him. I also want to give a shout out to Richy in Finance. He walked me through all the paperwork, took the time to learn about me and my driving behavior as we discussed the optional programs I could purchase. I really appreciated his approach, and I never felt pushed. This allowed me to feel very comfortable in evaluating the value (to me) of each option. The manager on duty that day was also a pleasure to meet. I apologize for not remembering his name at the moment of typing this. I will blame it on the overload of information and excitement of the day. I'll close with this. If you are tired of the over MSRP markups, high dealer processing fees, and sneaky negotiation tactics then please make sure you give Mullinax the chance to earn your business.
Great experience. Helped me get the best rate. Wonderful service and friendly and informative sales staff. Austin was amazing!
Ordered a 2022 Explorer in February and it came in yesterday. Austin was very helpful and kept me up to date on my vehicle through the whole production and shipping process. I would definitely recommend Mullinax l, even in limited inventory their prices are fair and honest and they made ordering easy. Definitely ask for Austin!
Although I purchasd my vehicle at Mullinax over 10 years ago, I don't live in the immediate area. However, even though there are Ford dealerships closer to where I live, I've found that it's worth it for me to travel the extra miles for the maintenance and servicing needed for the upkeep of my vehicle because of the confidence that I have in the dealership.
Easy and seamless experience. Thank you Carlos for being awesome!
This was my first car buying experience and Mullinax Ford couldn't have made it any easier!
It was a real pleasure to deal with Joe Light at Mullinax Ford Apopka , I ordered the Maverick in 2021 and just took delivery of the Maverick. I was skeptical if the price would stay the same , but they kept their word and all went as planned and very well done , Thanks Joe , you are a real gentleman :)
Incredible service. I wish more companies had the family business sort of feel like Mullinax Ford. I can't say enough about how they treated my wife and I while buying a new Explorer. Thank you Mark Trager and Adam Perez.
I recently bought a 2012 Ford Fusion from Mullinax Ford. I was very happy with the whole transaction. I purchased the vehicle, site unseen. I saw an ad online and jumped on it. The price seemed reasonable at a time when used cars are selling for premium prices. I was pleased when the vehicle arrived at my home. It looked better than the pictures. The car has high miles but runs very well. The engine is tight. It appears it was well maintained. The salesman, Freddy V., was great person to work with. He had a great attitude and was very helpful. Customer care was important to him and it boosted my confidence in the dealership.
The entire team there was extremely helpful and made the buying process so easy. Mark Trager in Sales and Ceasar in Finance. Thank you so much!!!
The very first instant that Nelson Santana the Sales Rep who came to me and asked me if I needed help I realized that it was going to be a great experience finding the car that I needed to buy. Nelson was more than knowledgeable and very professional. In fact, he has been the best Sales rep that I have met in all my car shoppings journeys in more than 10 years. I will strongly recommend Mullinax Ford and especially Nelson Santana to my family and friends. Nelson, Thank you so much for helping me out to get what I was looking for. Eddy
Always chill, friendly and provides a good and timely service.
I wanted to give a huge thank you to Shawn and the Financial advisor for help me and my wife get her new car!! I honor good service and we received nothing but the best. We were treated as if we were there to buy a car Monday morning at 8am when it was Friday night closing time at 6:30. We did not feel rushed and they helped us all the way through the process. Will definitely recommend this dealership and will come back one day to get a new truck for myself. Thank you soo soo much!
Dennis was an awesome salesman. Who made buying a car easy. Mullinax Rocks!!
Easy to schedule service appointment, quick service, and great communication from service adviser Patrick Turner. Thanks for great experience!
Very friendly, educated, and patient when my wife and I were only coming to look at a car and ended up finding one we liked I had to go home and get the vehicle we were wanting to trade in.
My recent mobile service with Mullinax Ford was extremely easy and went without a glitch. I never had to spend a moment in a dealership waiting area; I remained at work while they serviced my vehicle in my school parking lot!
Visit Us
1551 East Semoran Boulevard
Apopka, FL 32703
Sales Open Today: 8:30 AM - 8 PM
Service Open Today: 7:30 AM - 6 PM
Parts Open Today: 7:30 AM - 6 PM
About Mullinax Ford of Central Florida
In the market for a new ride? Point your wheels toward Mullinax Ford of Central Florida and our huge inventory of new, used and certified pre-owned vehicles.
Let us put you in the driver's seat of a new Ford F-150, Super Duty, Bronco, Explorer, Mustang or any other model that meets your needs. Our Apopka location is conveniently located for shoppers in the entire North Orlando metro area.
Mullinax Ford of Central Florida is one of the region's top dealerships because we make the buying process simple and convenient with Up Front® Pricing and no dealer fees.
After the sale, we make sure your vehicle stays in top shape. We offer service and parts departments that can handle any Ford year and model, plus our Quick Lane® facility that accommodates drivers of any vehicle who need small repairs or routine maintenance that's fast and stress-free.
Read More >