Welcome to Mullinax Ford of Central Florida
In the market for a new ride? Point your wheels toward Mullinax Ford of Central Florida and our huge inventory of new, used, and certified pre-owned vehicles. We make the buying process simple and convenient with Up Front® Pricing and No Dealer Fees.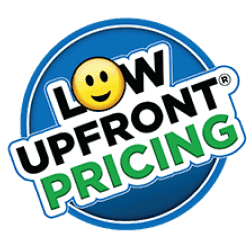 Low Upfront Pricing
We put our best price on every vehicle - new, used and certified - so you always get a great deal, without any haggling.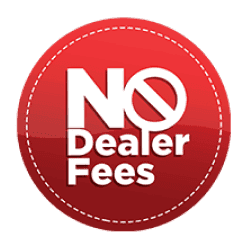 No Dealer Fees
We never charge dealer fees, unlike many of our competitors. Save an average of $800 in fees. Just add tax and tag.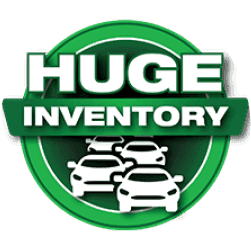 Huge Inventory
We offer a huge inventory of new Ford and certified pre-owned Ford vehicles, as well as a large selection of used cars.
Mullinax Reviews
Find out why we love our customers and why they love us!
Our experience started off a bit rocky with the internet department, but we decided to just go in and see what we could make happen. If you go to this dealership, ask for DALE BROWN. Hands down one of the best salesmen in the dealership. He was not pushy, very knowledgeable + communication was spot on. He took care of everything smoothly and we are extremely satisfied. Although I have to add, in person, everyone in the dealership is extremely friendly. Julio offered to get us waters + help find Dale when we walked in. The General Manager came over and chatted with us and was a very nice gentleman. I would recommend going to the dealership and experiencing in person how great they are. Dale will have our business for as long as we live in Central Florida!
By far the best Ford dealer I have ever purchased from. All I have ever had is F-150's. Jesse and everyone was great. Love the new truck. Thank you!
Would recommend this dealership to anyone looking for a new or used vehicle. The lot is huge. They have almost anything you could be looking for. No pressure to purchase anything we have used Brian twice now. Once when buying a used vehicle and most recently when purchasing a brand new Ford. Both times purchasing the process was smooth and simple. They offered no haggle prices what you see is what you pay! We live over 2 hours away and happily ordered a brand new vehicle from this dealership because of this specific salesman. We could have purchased this vehicle in our hometown, but we were very impressed with our first vehicle purchase there a few years ago we just keep coming back. This dealership gets a 5 outta 5! Even the financing process was super simple and easy. The finance guy really explained everything to me as well, and went into detail about things that I might not have understood.
Sonny (our sales person) and Adam (the financing Rep) was simply amazing! Both straight forward and honest. This has been the best experience I've ever had purchasing a car. Thank you all!
I began the process online with Jeff assisting me who was great. Once I decided to purchase, I worked with Julio who was awesome from my texting with him, to his understanding my crunch for time and need to make the purchase happen quickly, to every aspect of our process once we arrived. Great associate and couldn't have treated us better. Love my new Explorer!
Great people to deal with! We will continue to have our vehicles serviced here, as well as use them for our next purchases
This was one of the best if not the best experiences I've ever had at any car dealer. Yordan went over and beyond to make this a very pleasurable experience. Because of him I am a Mullinax customer for life.
I had the most wonderful and relaxing experience. There was no pressure. Also Alex and Chris made you feel like an old friend. Like you had known them for years. Even though you had just met them. I will definitely recommend Alex to all of my friends and family!!!!
Alan made the experience an easy one, he was very professional, accessible and fair during the whole process!
Sonny is very knowledgeable and kind. 🙂
We've sold two cars to Mullinax and have purchased two. They're very easy to work with, honest, and not pushy at all. Julio is fantastic and I love their no nonsense approach to car sales and car purchasing. Highly recommend.
Service manager is very knowledgeable and helpful.
My first purchase with Mullinax. My first online purchase of a vehicle. The service was fantastic!! I was very nervous and my salesman Michael made it so easy for me. I would definitely buy from them again.
Mullinax is the absolute best. It's the best place to take your car truck or suv!! ask for Ryan. He is the greatest
Traded in my old pony for a new one, love it, and had a great experience purchasing it from Jim Fincher!
I had an amazing experience. I got more truck than I was expecting. Alex was my salesman and he went above and beyond to work around my schedule. It was my first nice experience with a car dealership.
Julio was great! The wait on financing was very long though. 6 hours for a car purchase is pretty long, with most of the time waiting on financing to be ready.
Goydon has great Bronco great Warren was there he sold me first truck three trucks ago! Mullinax is the best.
Great experience, Stray forward deal , No hide fees, excellent experience with sales person ( Jesse Friedrichs) 100% recommended.
It was our first time going to Mullinax Ford. We traveled all the way from Panama City, Florida. We really enjoyed the Personal one on one attention and help from Dennis McClung. He answered all of our questions honestly and was extremely thorough during the car buying process. Al Fernandez was our financial consultant and he was professional and helpful. This was the best car buying experience that we have ever had. We will be coming back!
Fast and prompt service. Friendly and courteous staff!
Great stuff great service…
Great service all around! Pleasant to deal with!
Visit Us
1551 East Semoran Boulevard
Apopka, FL 32703
Sales Open Today: 8:30 AM - 8 PM
Service Open Today: 7:30 AM - 6 PM
Parts Open Today: 7:30 AM - 6 PM
About Mullinax Ford of Central Florida
In the market for a new ride? Point your wheels toward Mullinax Ford of Central Florida and our huge inventory of new, used and certified pre-owned vehicles.
Let us put you in the driver's seat of a new Ford F-150, Super Duty, Bronco, Explorer, Mustang or any other model that meets your needs. Our Apopka location is conveniently located for shoppers in the entire North Orlando metro area.
Mullinax Ford of Central Florida is one of the region's top dealerships because we make the buying process simple and convenient with Up Front® Pricing and no dealer fees.
After the sale, we make sure your vehicle stays in top shape. We offer service and parts departments that can handle any Ford year and model, plus our Quick Lane® facility that accommodates drivers of any vehicle who need small repairs or routine maintenance that's fast and stress-free.
Read More >