Welcome to Mullinax Ford of Central Florida
In the market for a new ride? Point your wheels toward Mullinax Ford of Central Florida and our huge inventory of new, used, and certified pre-owned vehicles. We make the buying process simple and convenient with Up Front® Pricing and No Dealer Fees.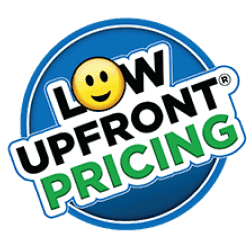 Low Upfront Pricing
We put our best price on every vehicle - new, used and certified - so you always get a great deal, without any haggling.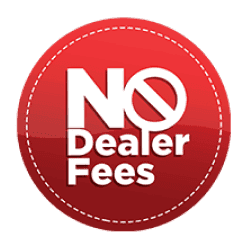 No Dealer Fees
We never charge dealer fees, unlike many of our competitors. Save an average of $800 in fees. Just add tax and tag.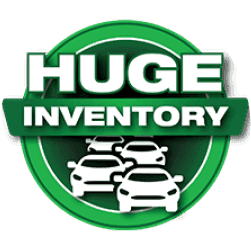 Huge Inventory
We offer a huge inventory of new Ford and certified pre-owned Ford vehicles, as well as a large selection of used cars.
Mullinax Reviews
Find out why we love our customers and why they love us!
Dylan was an awesome person to work.
Excellent customer service. I felt like a VIP through the entire experience. The salesman Michael S. was great no BS sales and a straight shooter. Finance manager Cesar was also a pleasure to work with as well as the manager. Definitely will be purchasing future vehicles with this team. I ordered the truck back in January and I've been impatiently waiting and they honored all of the original pricing even though the truck has increased in value and got me the best interest rate and no pressure to upsell.
Our sales consultant, Dennis McClung was great. He was extremely helpful and listened to what we were looking for. The car he suggested was exactly what we wanted down to the color and trim package. Mullinax is our go to for vehicles.
I had lots of problems geting my truck fixed by my selling dealer. Dwight with Mullinax took care of all my issues and made sure I was taken care of the way customers are supposed to be treated. I would bring my truck to him any day.
(Translated by Google) Nice experience. Sonny treated me the best (Original) Nice experience. Sonny me trato de lo mejor
Dwight and the service team are always amazing.
The best car dealer I have dealt with. They are very fair on price including trade.
Had a great experience with Mullinax! My sales rep Jesse was extremely helpful and responsive from our first communication, through the ordering process, to delivery and even post sale. Can't say enough about the whole team there!
Mark is always awesome to deal with. First class service!!!
May from the Service department is an angel. She turned a nightmare situation into a dream. I cannot thank her enough for the prompt and efficient help. ❤️❤️❤️
I couldn't of asked for a better experience at Mullinax Ford. Austin was a wonderful salesman and kept me updated with everything I needed to know. He made the purchase process easy and I've honestly never had a better experience purchasing a vehicle. I'll surely be buying my next vehicle at Mullinax Ford.
We initially visited Mullinax but the car we wanted was not available. We did a search for a vehicle with our specifications and accessories. We found a few at other dealerships and began the search. We visited multiple local dealerships with absolutely horrible experiences. We traveled as far as 65 miles to see one car which was exactly what we wanted. The dealership after our arrival decided to raise the price well past what we had agreed on. We then returned to Mullinax, where we started, and ordered our vehicle as advised by their salesman. It took a little longer to get the car than expected but the buying experience was outstanding. Everyone was great. It was the best car buying experience we have ever had including the finance officer. They were respectful, honest, very accommodating. We will go nowhere else for a vehicle. All dealerships should model themselves after Mullinax Ford.
I am so please at the level of service that I received. I would definitely recommend them.
Purchased a brand new F150 here and honestly was one of the best experiences I've had at a dealer. My rep Joe was the best from start to finish and always was on top of everything. Even the financing department was top notch. If you're looking for a reasonably priced new vehicle go here. No dealer markup on my F150. No hassle in finance. No unfair fees or anything. Can't say another FL that does that.
Dale was awesome, great customer service.No pressure, showed me all the gadgets of the truck , service team was awesome filled up the tank .thank you so much Mullinax. Definitely will send friends and family here.
Great experience at Mullinax Apopka. Staff really goes above and beyond! Dennis was great guiding me thru the entire process. And the rest of the team was great as well. NO dealer fees!!!
I had Dale Brown for my salesperson. He was amazing. I didn't think I would be able to get a vehicle. Him and the finance guy made it happen. I am so thankful I was able to get a safe and new vehicle for my girls and I. I would highly recommend going there for a vehicle.
Randy went above and beyond to help me with my vehicle purchase. I greatly appreciate his amazing customer service skills and the fact that he was far from the typical car salesman. I will be partnering with him again for my next vehicle purchase in the future! Thanks again Randy!
We been different dealers before we went with this dealer The best dealer we been to, they treat you nice. They don't treat you like some other dealers that they want to know how much money in your pocket first or how much credit score you have before they entertain you . They don't hesitate to help you. Their finance people is a awesome people they are very helpful. Our sales guy his name is Josh he is wonderful salesman.
Made our second purchase from here a couple of days ago. We came back because our first experience was so good. They did not disappoint! No pressure, no gimmicks, no dealer fees! Fantastic!
The only honest Ford dealer in the Orlando Florida area...... Highly recommend them
Carmen, my sales person, was great and stayed on top of my order's updates. Mullinax has been by far my best car purchase experience yet and I will use them again for my next purchase! Thank you.
This was the best experience I've ever had purchasing a vehicle from a dealer. I originally went into this Mullinax location back in February because I was interested in ordering a 2022 F-150. I met Anastasia which was amazing and easy to work with from Day 1 and the entire order/purchasing process. She explained the order process, going over all of the options, and helping me build the truck. I came back a month later and placed the order. Anastasia kept me updated with the build process through the next few months while we waited for the truck. She reached out the day it was delivered and told me to come in whenever I had the time. At the dealer when I went to pick up the F-150 I never did feel any pressure from her nor anyone at the dealer. I then went into the finance office where I dealt with Adam where the smooth process continued and after going over different finance options I felt no pressure. He was really patient the entire process and great to work with. I want to thank Anastasia for her amazing service and for working with me for the last few months on getting me the truck. She always answered all my questions and concerns. I highly recommend Mullinax in Apopka to anyone looking to buy a vehicle and wanting an effortless and smooth buying experience. Go see Anastasia and she will take great care of you!
The service department and advisers were amazing at mullinex Ford of central Florida I highly recommend this particular mullinax even if it's a long drive it's worth it they're honest and will help you out. I am very thankful because 3 other Ford dealerships told me I had to wait months before I could get my transmission in for an appointment but mullin X Ford of central Florida told me 4 days and it was in was in so thank you guys and continue to be number one
This is without the best place to buy a Vehicle from in Florida no hidden fees and once more no hidden fees the way business should be honest and fair
Visit Us
1551 East Semoran Boulevard
Apopka, FL 32703
Sales Open Today: 8:30 AM - 8 PM
Service Open Today: 7:30 AM - 6 PM
Parts Open Today: 7:30 AM - 6 PM
About Mullinax Ford of Central Florida
In the market for a new ride? Point your wheels toward Mullinax Ford of Central Florida and our huge inventory of new, used and certified pre-owned vehicles.
Let us put you in the driver's seat of a new Ford F-150, Super Duty, Bronco, Explorer, Mustang or any other model that meets your needs. Our Apopka location is conveniently located for shoppers in the entire North Orlando metro area.
Mullinax Ford of Central Florida is one of the region's top dealerships because we make the buying process simple and convenient with Up Front® Pricing and no dealer fees.
After the sale, we make sure your vehicle stays in top shape. We offer service and parts departments that can handle any Ford year and model, plus our Quick Lane® facility that accommodates drivers of any vehicle who need small repairs or routine maintenance that's fast and stress-free.
Read More >