Welcome to Mullinax Ford of Central Florida
In the market for a new ride? Point your wheels toward Mullinax Ford of Central Florida and our huge inventory of new, used, and certified pre-owned vehicles. We make the buying process simple and convenient with Up Front® Pricing and No Dealer Fees.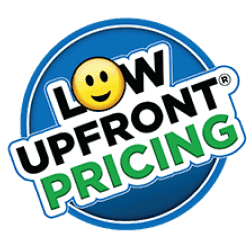 Low Upfront Pricing
We put our best price on every vehicle - new, used and certified - so you always get a great deal, without any haggling.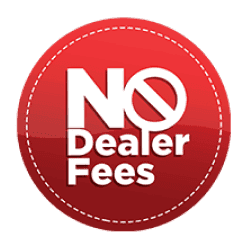 No Dealer Fees
We never charge dealer fees, unlike many of our competitors. Save an average of $800 in fees. Just add tax and tag.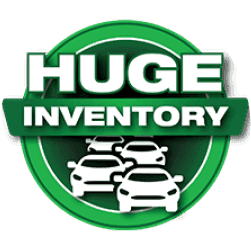 Huge Inventory
We offer a huge inventory of new Ford and certified pre-owned Ford vehicles, as well as a large selection of used cars.
Mullinax Reviews
Find out why we love our customers and why they love us!
Great dealer the parts employees are great.
Mullinax Ford took very good extremely good care of me I felt at home and like family Freddy,Sunny and my financial wizard made me feel comfortable. There was not one bad thing about my experience at the dealership.
Great place to buy a Ford product, Randy McDonald handle sale very well, NO price adjustments, NO added stuff you did not want, NO dealer fees, A great honest Ford Dealer!
Great customer service! Attentive and very knowledgeable. Thank you for a great buying experience.
Nice selection, fast and speedy service and Mark trader made the whole experience easy
I had a very positive buying and svc experience at Mulinax after shopping around I should have just come here first!
Knowledgeable, friendly, not pushy. If you are in the market for a new or used Ford vehicle, go see Sonny Permaul at Mullinax Ford.
The Mullinax team, especially Freddie, was responsive, straightforward and honest in their dealings with me. Fair and competitive pricing and great customer service will be why I return to them in the future.
Dennis, Richie, and Al were all great to work with, friendly, honest, and excited with me to get my new Maverick and I on the road!
Great experience, very easy no pressure
Excellent service. Richard was my serviceman and he kept us in the loop He's very efficient
Drove from Jax to Apopka for my truck after finding it online, calling in and doing 80% of the work over the phone with my salesman, Freddy Vargas. Can't say enough about how great Freddy was to work with. I'm in sales professionally as well, and he was THE reason my experience was so great. He was responsive via phone/text, did exactly what he said he was going to, delivered information to me in a matter of fact way, didn't hide or try to get anything by me, and was overall very respectful. The entire process was by far the best I've had buying a car.
Ever since we purchased our 2019 Fusion, anytime we had an issue Mullinax has come through. Understanding our needs and surpassing our expectations Mullinax's service department from the techs to their service manager, they've always provided us with a detailed explanation of what the vehicle needs and what has been done. I'd recommend Mullinax to anyone willing to listen. They truly are a part of our family
I was welcomed as soon as I walked in the door. I had an appointment at 2:00 p.m. with Joe & he came out right away as soon as he knew I was there. Joe welcomed me with a great big smile. I had ordered my 2022 Ford Maverick back in January & Joe kept me updated during that time. He was awesome!!! I also met with Chris from Financing, he explained everything & made sure I understood. He was also very friendly. I love my truck & was very happy with the excellent customer service I received from Joe & Chris.
Mullinax service was super. Got me in quickly, when another local Ford dealer told me 3-4 weeks. Start to finish, they were great.
Great deals great experience
I had an excellent car buying experience at Mullinax Ford. My salesperson Randy was extremely knowledgeable, friendly, professional and respectful of my wishes for what I was looking for in a car. All the staff as well were super accommodating and helpful and I am so happy with my new Ford Escape. I bought the titanium and it is loaded with cool and safe driving features like blind spot detect, lane assist, cruise control assist, built- in navigation, memory seats - it's the most comfortable car I've ever driven. As a crossover it's the perfect size for me and looks snazzy in the ice blue color I picked. I recommend Mullinax Ford to anyone looking to purchase a car.
I've never owned a Ford, but just wanted to test drive a bronco sport. Not only was our salesman Dennis kind, but he took me into the vehicle and gave me a wonderful presentation and explained things very thorough. He was professional and never pushy. Then as we moved on with to finance, Cesar was welcoming and felt like an old friend as we sat there doing the paperwork. Everything made us feel like we were old friends. And it was so natural because they have all been there for years and are treated well, so they do that same thing with the customers. They all went above and beyond in such an easy going environment. (And all of this being extremely busy). Very happy with my purchase and the entire experience. We will be back soon for my husbands purchase next!
Jessie was wonderful very attentive to our needs and made sure we were satisfied before we left. Thank you Jessie for making our purchase smooth
Very, very disappointed Ford refused me the military $500.00 discount.
Fantastic service after the sale - we've been fortunate to have the same service advisor for the past 10 years, making Janice one of the key reasons we drive to Mullinax of Apopka
Wss awesome my sales James was really friendly ans listen to my wants and needs
This past weekend I purchased my second vehicle from Mullinax Ford Apopka. Aramis was my Sales person and was very helpful, asked my needs and helped when I needed help. He allowed me to make my own decision. This truly should be how car buying should be. Dealerships across the county need to pay attention. This is what consumers are looking for. The price you see on the window, is the price of the auto, period. No hidden anything. Add tax and tag, you're out the door. I recommend Mullinax Ford and recommend you speak with either Aramis, or Brian. When time comes, I will be returning to Mullinax Ford.
Excellent buying experience with Mullinax. Jesse F. was a great salesman with constant contact and updates throughout the ordering process. Vehicle was as ordered with original locked in price and no added fees. Highly recommend.
Visit Us
1551 East Semoran Boulevard
Apopka, FL 32703
Sales Open Today: 8:30 AM - 7 PM
Service Open Today: 8 AM - 4 PM
Parts Open Today: 8 AM - 4 PM
About Mullinax Ford of Central Florida
In the market for a new ride? Point your wheels toward Mullinax Ford of Central Florida and our huge inventory of new, used and certified pre-owned vehicles.
Let us put you in the driver's seat of a new Ford F-150, Super Duty, Bronco, Explorer, Mustang or any other model that meets your needs. Our Apopka location is conveniently located for shoppers in the entire North Orlando metro area.
Mullinax Ford of Central Florida is one of the region's top dealerships because we make the buying process simple and convenient with Up Front® Pricing and no dealer fees.
After the sale, we make sure your vehicle stays in top shape. We offer service and parts departments that can handle any Ford year and model, plus our Quick Lane® facility that accommodates drivers of any vehicle who need small repairs or routine maintenance that's fast and stress-free.
Read More >