Welcome to Mullinax Ford of Central Florida
In the market for a new ride? Point your wheels toward Mullinax Ford of Central Florida and our huge inventory of new, used, and certified pre-owned vehicles. We make the buying process simple and convenient with Up Front® Pricing and No Dealer Fees.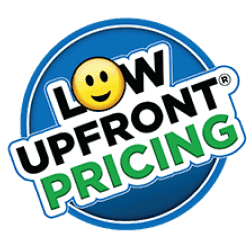 Low Upfront Pricing
We put our best price on every vehicle - new, used and certified - so you always get a great deal, without any haggling.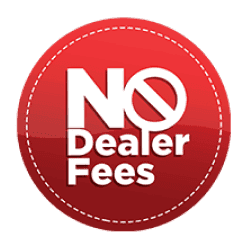 No Dealer Fees
We never charge dealer fees, unlike many of our competitors. Save an average of $800 in fees. Just add tax and tag.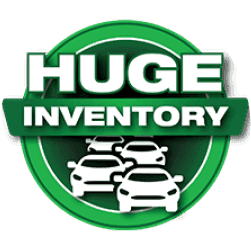 Huge Inventory
We offer a huge inventory of new Ford and certified pre-owned Ford vehicles, as well as a large selection of used cars.

Mullinax Reviews
Find out why we love our customers and why they love us!
Nice work in and out fast while I waited on my truck completely satisfied
No headaches experience. Talked with Micheal on the phone, everything was ready when I got there. No gimmicks no haggling, no dealer fees just a great deal.
Dennis always take great care of us! Another great experience. My 2021 Ford Bronco was well worth the wait. We appreciate you. Thank you!!
Sonny our salesman was great! Responsive, delivered on what he promised, and kept me up to speed all along the process. A very pleasant experience.
Austin was great through out the entire process. He was able to help secure our vehicle and make the purchase enjoyable. He was knowledgeable and informative.
This is the fourth car I have purchased from Mullinax Ford. Each experience gets better! Everything is explained to me in layman's terms . I feel very much at ease , my welfare is acknowledged and needs met. Dennis McClung and Wayne( sorry Wayne don't have your last name at the moment) were professional and they answered any questions I had with patience even if I asked more than once. I am thrilled with my purchase and experience and will purchase again next time!!!
Iam very pleased with my new Truck purchase the salesman Mark Tagar was excellent. He found the truck I was looking for and very courteous and knowledgeable about the vehicle and patient in explaining the functions. The staff was great also the paperwork went smoothly and explained thoroughly
I went to Mullinax Ford after doing a large amount of research. The car I bought was priced comparably to other dealerships with no unadvertised mark ups or dealer fees. The trade in offer I received on my old vehicle was fair. Yordan and Dan were my salesmen and both were very personable and friendly. Overall, I had a great experience and wouldn't hesitate to use or recommend Mullinax Ford.
We were very please with the whole buying process from start to finish. Loved the upfront low pricing and Carlos and the whole Finance Team where awesome, very friendly, knowledgeable and personable. I looked everywhere for the right vehicle and Mullinax had the very one i was looking for, and to top it off ....the price was lower than other dealers!
A pleasant car buying experience. Sales Rep Freddy was highly knowledgeable and easy to work with. Manager Jerry was also very helpful. Dealership delivered as advertised with no dealer fees and no dealer hassles. Not what I expected. They had a 2022 F150 in stock and helped schedule additional accessory installation. They delivered what they said they would on time and were friendly and easy to work with. All in all a pleasant experience.
Inquired about a new Edge online and Austin Gardner responded professionally and timely throughout the process. A great experience making the entire new car purchase process a breeze.
Such a great buying experience. I'm a mullinax customer for life. Love the upfront pricing and dealership was really nice. Dale really helped me fine the vehicle I eas searching for and love my new truck.
This the 8th vehicle purchase from this dealership that I have been a part of. Excellent service. Ask for Mark Trager. I won't deal with anyone else. Very knowledgeable and honest man. Exceptional service.
Sonny was a very good sales person
Totaled my 06 ranger on the 20th of december, after searching the internet, and looking at some less than stellar examples, found one on mullinax of Apopka website. Dealt with Randy. Got a terrific truck with excellent service. Definitely see Randy. Easiest, an quickest experience I've had buying s vehicle.
I have purchased several vehicles from Mullinax Ford of Central Florida and have always had a great experience. I worked with Dylan Garrett on my latest purchase and he made it a smoothie and easy process. Dylan listened to what I was looking for in a vehicle and although I had my heart set on the new Bronco, the Ford Edge was more suitable for my family. So far we love it and I will definitely be back in the future!
First time I've Delt with Mullinax Ford & I Ordered a New F-250 truck . I Ordered in September & the Sales Rep Joe told me it could take a While with everything going on in the World ! He keep me informed all the way & the few months flew right by . Truck came in Just as I Ordered & in Perfect Condition. I run a small Buisness & then decided to Order 4 more Trucks through Joe & Mullinax . The enter staff was very friendly & a Pleasure to work with ! Thanx , Mullinax !
Only Ford dealership sell brand new vehicles under MSRP in the Orlando area. NO dealer fees either and great service to top it off. I will be a repeat customer that's for sure.
Joe light and Esteban ramirez made my best car purchase ever happen, they rule
Great experience all around. Only dealership that I could find that doesn't pressure you or hit you up with a dozen differentsales pitches. No added "Dealers Fees" is true. Price was fair for the market. Drove almost 2 hours to purchase our Ford Explorer and would continue to do so as well for future purchases. I would highly recommend them if you are intimidated in dealerships and/or worried about getting screwed over in DOC and Dealer Fees. Car + Tax + State Fees for Title and Registration = Price! NO BS
Very relaxed no hassle dealership. A lot more inventory than most and no hidden extra fees
Best experience I have ever had buying a vehicle. They gave me a rebate I was not aware of, and there are no dealer fees. Anastasia even took the time to look up my existing tag from another car I owned on the DMV website so I could transfer it to my new one. I will never buy from anyone else. Thank you Anastasia, Shawn and Adam !
Best experience I have ever had buying a vehicle, no pressure, no haggle, they even gave me a rebate I was unaware of. And no dealer fee. The staff were awesome and Anastasia went all out, even looking up my tag number on an existing car on the DMV website to save me a few bucks and not have to buy a new tag.
Great experience and great team! Gary Lingo is great
Alan really worked hard to find the right vehicle for me. Everything was ready when I got there.
Visit Us
1551 East Semoran Boulevard
Apopka, FL 32703
Sales Open Today: 12 PM - 5 PM
About Mullinax Ford of Central Florida
In the market for a new ride? Point your wheels toward Mullinax Ford of Central Florida and our huge inventory of new, used and certified pre-owned vehicles.
Let us put you in the driver's seat of a new Ford F-150, Super Duty, Bronco, Explorer, Mustang or any other model that meets your needs. Our Apopka location is conveniently located for shoppers in the entire North Orlando metro area.
Mullinax Ford of Central Florida is one of the region's top dealerships because we make the buying process simple and convenient with Up Front® Pricing and no dealer fees.
After the sale, we make sure your vehicle stays in top shape. We offer service and parts departments that can handle any Ford year and model, plus our Quick Lane® facility that accommodates drivers of any vehicle who need small repairs or routine maintenance that's fast and stress-free.
Read More >